By request! We have created a great optional feature for members of our Equine Protection Registry™.  And it's free for life! Once your chip is registered, simply 'opt in' to put yourself on the LifeTrac™ list for your horse.  If you ever have to give up your horse for any reason, we will keep you connected via our database – as a free service for life.
Yes, even if you no longer own your 'heart horse',  you will be contacted through LifeTrac™ and the Equine Protection Registry™ if your beloved horse is ever in need or at risk.
Simple and fast.  Turn it on with the tap of a button – on your Member Dashboard!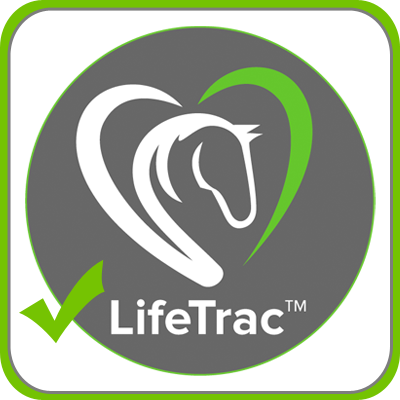 The difference between LifeTrac™ and other similar platforms, is that we verify ownership.  And we verify the chain of ownership. It's all based on the microchip – the unique identifier that cannot be altered.  No one can trick us or 'sign up' to claim your horse.  All good. All safe. All from Microchip ID – Equine Division.
FOR RESCUES: When you order chips, request that they be 'Flagged' into our Lifetrac™ program upon purchase. No charge for this service. All chips will be tracked back to your rescue, UNLESS you want individual owners to register the horse in their name as well.  Either way, you are always connected to the horse!  Call for more info:  985.898-0811.
LifeTrac™ – Connected for Good.