The American Horse Council has done a great thing for the industry and for horse lovers across the country!  Modern microchip technology is sweeping through the United States horse industry as equestrians and their veterinarians find new uses for the tiny safe chips.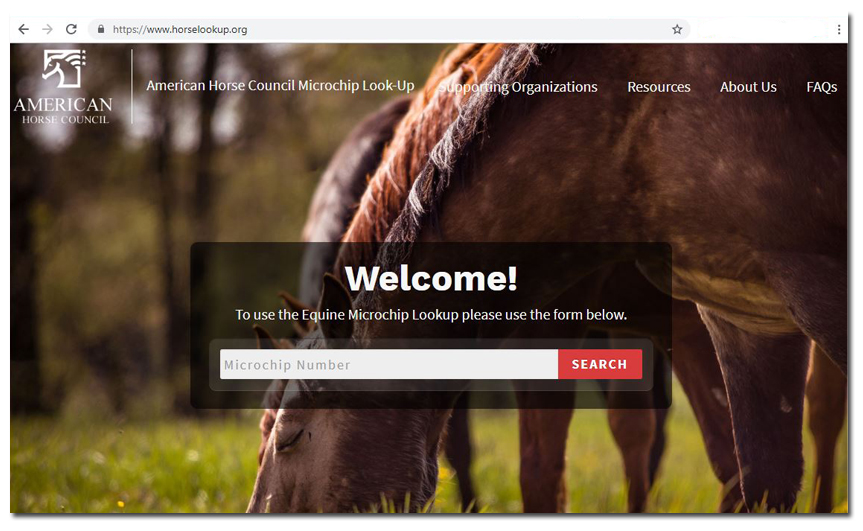 The AHC designed and launched HorseLookup.org to further enhance the use of microchips in horses. A super-charged search engine that can be used by anyone, the online tool helps users locate the registry, organization, or chip company that holds current information on a microchipped horse.
All privacy is 100% protected and the American Horse Council has no access to private owner information. Instead, when a chip number is entered, users are quickly directed to the entity chosen by the owner to store info about the horse.
The tool also includes Safety Net databases such as Full Circle™ and LifeTrac™ to aid in the long term welfare of all horses.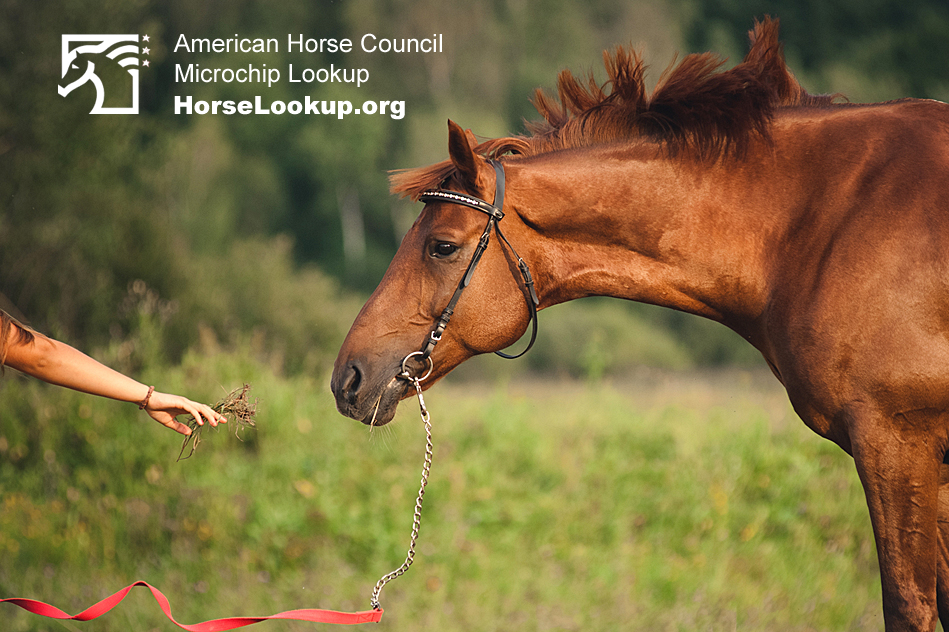 Microchip ID Systems – Equine Division™ is a proud supporter and participant in HorseLookup.org. Learn more here.